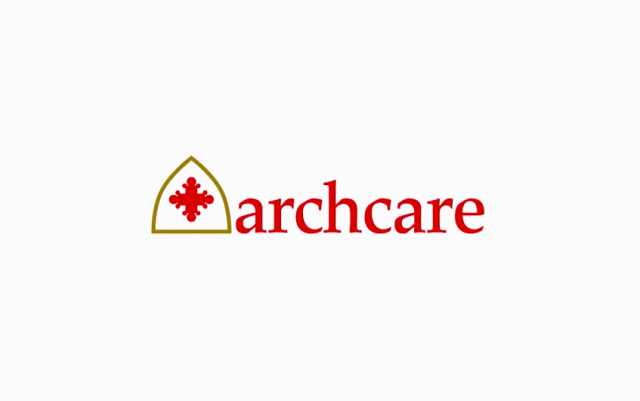 Nursing Home to further enhance fire protection systems and modernize dining facilities and elevators
Albany, NY – Gerrard P. Bushell, Ph.D., President & CEO of the Dormitory Authority of the State of New York (DASNY), announced today that ArchCare at Terence Cardinal Cooke Health Care Center has financed $25 million through DASNY. Sterling National Bank is purchasing the bonds.
The $25 million tax-exempt financing will enable the Manhattan skilled nursing facility to further enhance fire safety systems and upgrade elevators throughout its campus for the safety and convenience of residents and staff. In addition, the center will install a new generator and modernize its kitchen.
"DASNY is pleased to provide its health care partners with the financing solutions they need to improve patient care," said Dr. Bushell. "With this financial flexibility, Terence Cardinal Cooke can enhance its facilities to better serve its patients."
"Delivering the highest quality care to people of all ages and faiths, especially the poor and vulnerable, is to us a sacred responsibility," said ArchCare President and CEO Scott LaRue. "We are grateful to the Authority and Sterling National Bank for giving us the means to update key parts of our facility and care for them in a safe, comfortable environment far into the future."  
"The Terence Cardinal Cooke Health Care Center has an illustrious history of providing holistic care for its patients. We're proud to provide financing for this important project and support the Center in continuing to deliver the exceptional patient care they're known for," said Thomas Geisel, President of Corporate Banking at Sterling National Bank. 
ArchCare at Terence Cardinal Cooke Health Care Center 
ArchCare at Terence Cardinal Cooke Health Care Center is part of ArchCare, the healthcare system of the Archdiocese of New York. 
The distinctive Italianate building overlooking the upper end of New York's Central Park is home to a skilled nursing center; a premiere sub-acute rehabilitation program that eases the transition from hospital to home for people recovering from a major illness or surgery; a specialty hospital for children and young adults with profound developmental disabilities and other extraordinary medical needs; and a nationally acclaimed, 48-bed dedicated care unit for people with Huntington's disease, ALS and other neurodegenerative disorders; and provides specialized care for individuals with HIV/AIDS, end-stage renal disease and Alzheimer's disease.
Sterling National Bank
Sterling National Bank specializes in the delivery of financial services and solutions for small to mid-size businesses and consumers within the communities we serve through a distinctive team-based delivery approach utilizing highly experienced, fully dedicated relationship managers. Sterling National Bank offers a complete line of commercial, business, and consumer banking products and services. For more information, visit www.snb.com.
###
Founded in 1944, DASNY – the Dormitory Authority of the State of New York – is New York State's capital project development authority. It finances and constructs sustainable and resilient science, health and education institutions that help New York thrive.
It is one of the largest issuers of tax-exempt bonds in the nation with an outstanding bond portfolio of approximately $55.2 billion as of March 31, 2019. DASNY is also a major public builder with a construction pipeline of more than 1,000 projects valued at more than $6.5 billion as of February 28, 2019.