"DASNY's clients rely on us to provide quality, value and service on every construction project whether large or small. Our clear and complete client communications ensure that the entire client-DASNY team will make informed decisions to meet or exceed our clients' needs."
Stephen D. Curro, P.E.
Managing Director, Construction | DASNY
Unmatched expertise to oversee your project while selecting precisely the services you need.
In DASNY, you get unmatched expertise to oversee your project while selecting precisely the services you need. Whatever the specifics, our professionals emphasize the elements that routinely make projects a success.
Rigorous cost control. 
Before construction begins, we assign a team of cost control analysts to determine and maintain cost control through project completion. They manage change orders, negotiate them as they arise, and engage in meticulous document review on your behalf.
Compliance with standards.
DASNY's code compliance team works in all project phases to ensure your project meets the complex array of codes and regulations in areas from asbestos abatement to safety and environmental remediation.
Sophisticated scheduling analysis.
DASNY uses state-of-the-art analytical tools to evaluate construction schedules, keeping projects on time and on budget.
Expert on-site supervision.
Many clients find it a challenge to oversee work at building sites. DASNY Project Managers and Field Representatives work daily with the complexities of construction in New York. DASNY's supervision relieves you from the administrative burden of on-site management.
Your project is unique.
So are its construction challenges. That calls for a partner whose solutions are just as unique. DASNY's trademark flexibility and experience deliver solutions while navigating the labyrinth of costs, schedules and standards that come with every construction project.
DASNY has completed thousands of construction projects since its inception—successfully managing over 600 at a time.
Active Projects
Construction Services
Alternative project delivery methods

On-site advocate and monitoring

Manage construction contractors

Hold contracts, manage, and pay contractors

Payment review and processing

Warranty/guarantee management 

Rigorous cost control

Cost analysis, estimating, scheduling and validation

Change order review and processing

Claims resolution and support 

Permitting–DASNY is an authorized NYS permitting agency [building permit, temporary approval for occupancy, code compliance certificate]

Special inspections and testing [concrete, steel, mechanical, soil, etc.]

Energy audits and surveys 

Support goals of New York State, owner, campus and facility regarding energy efficiency, durability, user comfort, cost management, community connectivity, site improvements and healthy materials

Coordination of all LEED documentation and sustainability requirements [LEED New Construction/LEED Homes/LEED Existing Buildings]

Energy consulting for efficiency and performance 
Meet Our Construction Team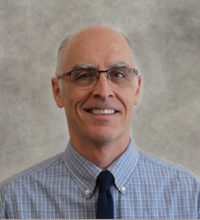 Timothy P. McGrath
Director, Construction | Upstate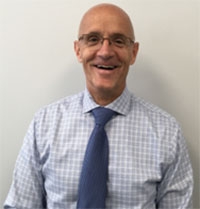 Rob W. Ryan, P.E., LEED AP
Director, Construction & WNY Operations | Western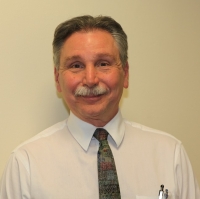 Michael N. Stabulas, P.E.
Managing Senior Director, Construction | Downstate