"DASNY understands the art of pricing. DASNY's market experience and positive recommendations to our management team contributed to the success of our bond sales."
John McGovern
Senior Vice President, Financial Planning Northwell Health
DASNY's distinction in the municipal bond markets gives clients substantial advantages in financing projects.
Low cost of capital. The tax-exempt interest rates on DASNY-issued bonds are typically lower than commercial loan rates and those of taxable bonds.
Multiple funding options. Clients use DASNY bond financing for construction projects and tax-exempt leasing for state-of-the-art equipment. We regularly issue bonds tailored to institutions in the health and education sectors. We routinely customize funding structures to meet your objectives, including a hybrid structure that mixes tax-exempt and taxable bonds to support a variety of project uses.
Expert support. Our deep knowledge and experience enables DASNY's professional team to guide you through the process, and we stay in contact even after your bonds are issued.
Advantages like these spring from DASNY's robust presence in the municipal bond market—and a track record that inspires investor confidence. Since DASNY's first bond issue in 1949, we have issued more than $165 billion on behalf of our clients.
DASNY consistently ranks among the top 10 municipal bond issuers in the United States.
Financial Services
Financing for new projects
Refunding and/or refinancing of higher-cost debt
Fixed or variable rates available for:
Tax-exempt and taxable bonds for institutions rated in the BBB category or higher
Tax-exempt and taxable bonds, credit enhanced
Unrated private placements with Qualified Institutional Buyers (QIBs)
Client advocate and/or liaison with other State agencies
Bond pricing oversight services
Tax-Exempt Equipment Leasing Program (TELP) for equipment and certain information technology
Meet Our Public Finance Team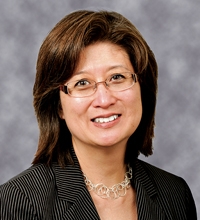 Portia Lee
Managing Director, Public Finance & Portfolio Monitoring
Contact: