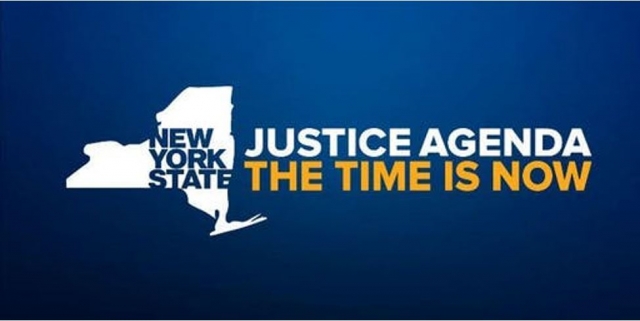 Governor Cuomo: "Diversity is New York's greatest asset, and by signing this measure into law we will empower more women and people of color to participate in State contracts and continue our aggressive program to make contracting even more inclusive."   
Governor Cuomo today signed into law S.6575/A.8414, which reauthorizes the Minority and Women Owned Business Enterprises (MWBE) program for five more years to ensure ongoing and meaningful participation of MWBEs in contracted State projects. The reauthorization of the law includes enhancements that will enable even more MWBEs to participate in and benefit from the program.       
"The extension and expansion of New York's nation-leading MWBE program will help ensure our economy is reflective of our values and of our diverse talent pool," Governor Cuomo said. "Diversity is New York's greatest asset, and by signing this measure into law we will empower more women and people of color to participate in State contracts and continue our aggressive program to make contracting even more inclusive."   
"We are breaking down barriers for aspiring entrepreneurs and providing opportunities to ensure the growth and success of minority and women owned businesses," said Lieutenant Governor Kathy Hochul. "The renewal and expansion of our robust MWBE program advances New York's nation-leading MWBE goals as part of our overall efforts to promote diversity. We are committed to encouraging and supporting minority and women owned businesses across the state, creating jobs and strengthening the economy."
The MWBE program, designed to make New York's economy more inclusive by requiring MWBE participation in State contracts, was due to expire at the end of 2019. The reauthorization extends the program until 2024 and amends the law to make it easier for more MWBEs to participate and to give all participating businesses greater benefits. The new terms include:
Extending the term of MWBE certification from 3 years to 5 years;

Increasing agency and authority discretionary purchasing threshold from $200,000 to $500,000 without a formal competitive process;

Increasing the Personal Net Worth cap from $3.5 million to $15 million to make more businesses eligible;

Authorizing the Division of MWBE to organize outreach events, training and educational opportunities for MWBE firms across the state; and

Establishing a Workforce Diversity Program that requires State agencies overseeing construction projects to utilize a diverse workforce; among additional new terms.
Senate Majority Leader Andrea Stewart-Cousins said, "The MWBE program is a proven success, and has helped empower minority and women-owned businesses and entrepreneurs. The bill signed into law today will extend the MWBE program until 2024, continue to make the state contracting process more inclusive, and take action to combat misrepresentation. The Senate Democratic Majority is committed to tearing down barriers and this legislation furthers that effort through creating a more level playing field for minority and women entrepreneurs. I applaud bill sponsor, Senator James Sanders Jr. for his long-time leadership on this issue, and I proud of my Senate colleagues for passing this bill to empower more New Yorkers to unleash their full potential."
Assembly Speaker Carl Heastie said, "The Minority and Women Owned Business Enterprises program has been invaluable in boosting our economy and ensuring that our workforce more accurately represents New York's diversity. By renewing and extending the program, we can continue to build on the progress we have made in promoting equality of economic opportunities for minority and women owned business enterprises. I would also like to thank Assembly Member Bichotte for her leadership on this issue and continued commitment to inclusivity in our economy."
Senator James Sanders Jr. said, "These pieces of legislation are huge steps to making sure that MWBEs increase capacity and have better access to state contracting. We are finally making some good progress to include groups that have historically lacked access to these resources."
Senator Kevin Parker said, "Increasing participation of women and minority-owners businesses, increasing opportunities and safeguarding against fraudulent practices is critical to grow our economy. Thank you Governor Cuomo for signing this important piece of legislation. With an increase of nearly 20 percent in MWBE contracts in eight years, it would be impossible to not recognize their impact on New York State's economy. I applaud the Governor for making the MWBE program a priority throughout his administration."
"I thank Governor Cuomo for signing these MWBE bills that include allowing the extension of Article 15-A, and further expansion of the MWBE program", said Assembly Member Rodneyse Bichotte. "The changes that have been incorporated allow for a more robust and transparent program, expanding the reach of qualified businesses with the program's increased Personal Net Worth cap to $15 million, availability of DASNY's Mentorship Pilot Program, increasing the state and the city's discretionary spend to $500,000 with a certification extension to 5 years will all allow a participation increase of MWBEs. This is certainly the right step forward to our ultimate goal of economic inclusion and equity in the state of New York for the MWBE community."
Assembly Member Inez Dickens said, "Today I am proud to announce Governor Cuomo will be signing a key piece of legislation I proposed in the State Assembly that brings the National Urban League back to the place of its birth, Harlem, USA.  Along with the return of this important institution, the project will also include 170 units of affordable housing ranging upwards to a maximum of 80% Area Median Income (AMI).  This project will also be the new home for Jazz Mobil and 100 Black Men Inc., and will see significant funding provided to the 125th Street Improvement Fund. I congratulate the Governor for continuing to support low and middle income families by signing this legislation that allows them to remain part of the fabric of our city, and that this is taking place on my birthday makes it an occasion extra special."
The new provisions will support the continued growth of the MWBE program, which has resulted in over $13 billion in contracts awarded to MWBEs since 2011. In 2010, State contract spending with MWBE firms totaled less than $100 million and MWBE utilization was just under 10 percent. In 2014, Governor Cuomo set a goal of 30 percent MWBE utilization in all State contracts, and during the 2017-2018 fiscal year, the State came closer to that goal than ever before by achieving a utilization rate of 28.62 percent, or $2.5 billion in state contracting dollars. New York State continues to lead the nation through its achievement of the highest MWBE contract participation rate.
The extension and expansion of S.6575/A.8414 is enhanced by the signing of two additional bills: S.6301/A.7795 and S.6418A/A8407. S.6301/A.7795 authorizes the Dormitory Authority of the State of New York to create a four-year procurement pilot program to further expand contracting opportunities for MWBEs and small businesses, while S.6418A/A8407 authorizes an increase of the threshold of New York City's discretionary purchasing authority from $150,000 to $500,000 making such threshold consistent with the State's increased authority.