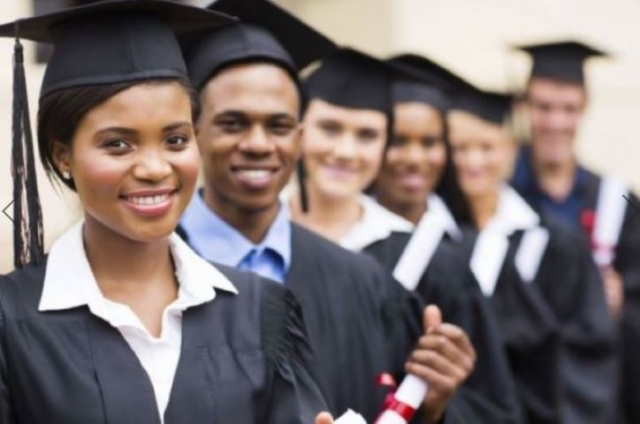 Grant Funding Will Help Campuses Modernize Facilities, Enhancing Student Experience and Spurring Economic Development
Governor Andrew M. Cuomo today announced $21.3 million in grants for capital projects at 35 colleges and universities across New York. The funding comes from the Higher Education Capital Matching Grant Program and is awarded by the HECap Board, which provides matching grants to private, not-for-profit colleges and universities for projects that create construction jobs and drive investment in communities across the state. Projects include, but are not limited to, the construction of new residence halls and conference facilities, athletic facility expansions and the equipping of state-of-the-art science facilities with innovative technology and equipment. New classroom spaces and sustainable, safety and structural improvements are also among the quality of learning and life enhancements being completed.
"New York has a world-class education system, and we must continue to invest in our educational institutions to provide New York students with an optimal living and learning environment to succeed," Governor Cuomo said. "These investments in our college campuses will not only benefit our next generation of leaders, they will also strengthen our communities and provide an economic boost to the entire state."   
"The funding announced today is part of our ongoing statewide commitment to higher education and ensuring all students have an exceptional experience at all New York colleges and universities," said Lieutenant Governor Kathy Hochul. "With state support, these investments will modernize campuses and help institutions across the state continue to grow and prosper."   
Under the Governor's leadership, the Higher Education Capital Matching Grant Program has enabled campuses across the state to make critical investments in their infrastructure and equipment while creating construction jobs. Campuses that receive grants are required to invest at least $3 of their own funds for every $1 of state funds they receive. The HECap Board approved $21.3 million awarded to the 35 projects at a meeting on July 30.
A full list of projects awarded funding from the Dormitory Authority of the State of New York (DASNY), which administers the program on behalf of the Board, is available here. The funding amounts awarded by region are:
Capital Region: $1.3 million

Finger Lakes: $2.3 million

Long Island: $3.3 million

Mohawk Valley: $312,711

Mid-Hudson: $3.7 million

North Country: $825,385

New York City: $5.9 million

Western NY: $3.6 million
The projects selected for grants in this most recent round were chosen as part of a competitive application process. The three-member HECap Board includes one member chosen by the Speaker of the Assembly, one member chosen by the Temporary President of the Senate, and a third member chosen by the Governor.
Gerrard P. Bushell, DASNY President and CEO said, "DASNY is pleased to administer grants on behalf of the HECap Board. Every dollar spent on modernizing our higher education facilities is an investment in our next generation, providing them with the resources they need to learn, innovate and ultimately succeed." 
Senator Toby Ann Stavisky said, "Investing in our young people, and empowering them to unleash their potential by earning a world-class education must be a top priority for state government. The HECap grant will allow these private and non-profit colleges to make necessary improvements to better serve their students. As Chair of the Senate Higher Education Committee, I look forward to working with colleagues in the Legislature and with Governor Cuomo to continue investing in our education and higher education system and providing our public institutions with the support, state investment, and capital plan they deserve."
Assembly Member Deborah J. Glick said, "New York continues to make vital investments in education. The Legislature and the Governor have a steadfast commitment to our students and ensuring our private, not-for profit colleges and universities remain among the most prestigious in the nation."
Mary Beth Labate, President of the Commission on Independent Colleges and Universities, said, "By leveraging private investment with public dollars, the HECap Program stimulates economic growth in communities across New York, while ensuring that New York remains a global leader in higher education and the innovation economy. Together with funds invested directly by private, not-for-profit campuses, the matching program has leveraged more than $1 billion for the infrastructure of our higher education institutions. We thank Governor Cuomo and the State Legislature for providing New York with an investment to be returned for years to come."