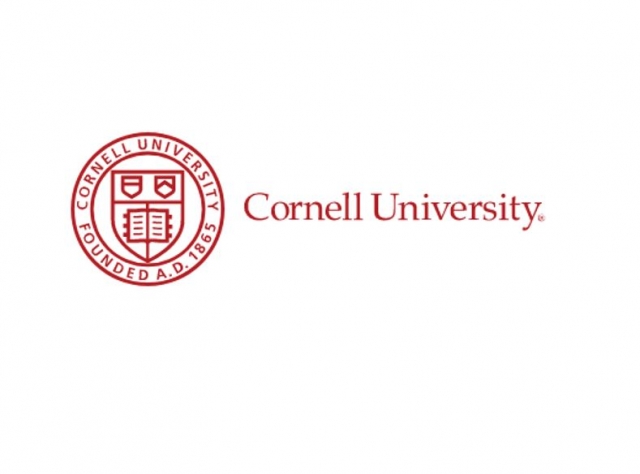 DASNY Green Bond Proceeds Will Fund Environmentally Sustainable Projects, Helping Advance the University's Goal
to Achieve Carbon Neutrality by 2035
Financing Part of a $300 Million Project to Add up to 2,000 Student Beds to the University's North Campus,
and Construct Dining and Recreational Facilities
Governor Andrew M. Cuomo today announced more than $121 million in green bonds will support projects at Cornell University. The bonds were issued through the Dormitory Authority of the State of New York. Green bonds provide investors with the opportunity to directly support projects identified as environmentally sustainable. The bonds were rated AA by Standard and Poor's and Aa1 by Moody's.
"New York has been the most aggressive state in the nation to take action on climate change. We have committed ourselves to a clean-energy path with the goal of drastically reducing carbon emissions," Governor Cuomo said. "These green bonds, and the projects they help support, demonstrate our commitment to providing energy-efficient and cost-saving options for our campuses and communities."
The bond proceeds will be used to finance the construction, on the University's North Campus, of new residence halls that will add up to 2,000 student beds, dining and recreational facilities, as well as programming spaces. The project is following guidelines laid out by the University's Climate Action Plan, requiring no new gas infrastructure for building heat, hot water, power or cooling. The overall goal of the Climate Action Plan is to achieve carbon neutrality on campus by 2035.
The University is also expected to pursue LEED certification for the project under the sustainability and energy efficiency guidelines of the U.S. Green Building Council. Approximately 180,000 square-feet of rooftop space on the North Campus facilities is available to hold solar panels, and the facilities are designed to accommodate future renewable or low-carbon energy heating and electric opportunities.
The total cost of the project is estimated at $300 million. The remaining costs of the project will be funded through a combination of taxable bond proceeds and University funds.
DASNY Managing Director of Public Finance and Portfolio Monitoring Portia Lee said, "DASNY is pleased to support its higher-education partners through the issuance of green bonds. Using low-cost, tax exempt bonds, offers Cornell University a cost effective way to create greener and more resilient living and learning environments for its students."
Cornell University Vice President for Student and Campus Life Ryan Lombardi said, "We are very excited about the opportunity to create an improved residential experience for Cornell students. The new residences will provide supportive living-learning communities in which students can build a solid foundation for their success at Cornell, while also allowing the university to advance our sustainability goals."
Founded in 1944, DASNY - the Dormitory Authority of the State of New York - is New York State's capital project development authority. It finances and constructs sustainable and resilient science, health and education institutions that help New York thrive. It is one of the largest issuers of tax-exempt bonds in the nation with an outstanding bond portfolio of approximately $56.7 billion as of June 30, 2019. DASNY is also a major public builder with a construction pipeline of more than 1,000 projects valued at nearly $6.9 billion as of July 31, 2019
About Cornell University
Cornell is a privately endowed research university and a partner of the State University of New York. As the federal land-grant institution in New York State, we have a responsibility—unique within the Ivy League—to make contributions in all fields of knowledge in a manner that prioritizes public engagement to help improve the quality of life in our state, the nation, and the world.