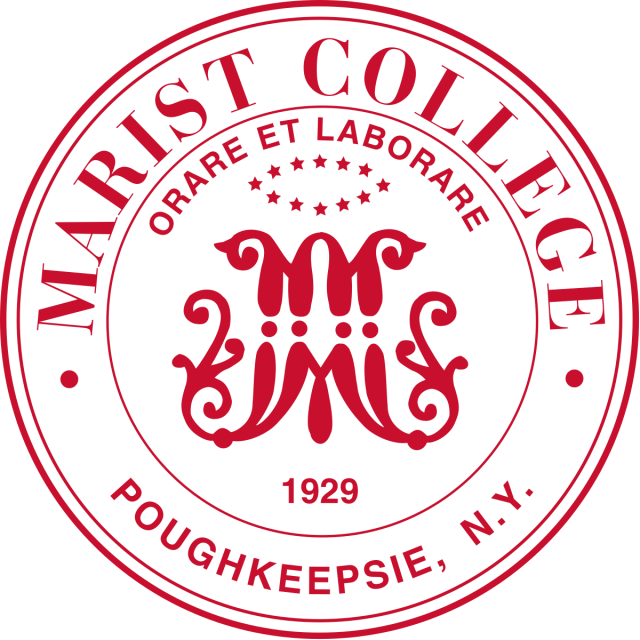 New York State Provided Nearly $3 Million in Grant Funding for Transformation 
New Fine Arts and Fashion Hub Dedicated to Business Development
Empire State Development (ESD) today announced the completion of Marist College Steel Plant, a state-supported renovation and expansion of a former steel fabrication plant in Poughkeepsie, Dutchess County. The new facility will serve as a fine arts and fashion hub dedicated to business and career development. ESD provided $2.5 million in grants through the Mid-Hudson Regional Economic Development Council (MHREDC) and the project has also been awarded an additional $491,000 in funding from the Higher Education Capital Matching Grant Program (HeCap) board, which is administered by the Dormitory Authority of the State of New York (DASNY). The project supports the success of New York's holistic economic development strategy for revitalizing downtowns and reinforcing placemaking throughout the state.
ESD President, CEO and Commissioner Howard Zemsky said, "ESD is dedicated to repurposing old buildings for new and innovative uses, and this project run by Marist College turns a former steel plant into a vital center for the arts and fashion industries in Poughkeepsie."
The state-of-the-art facility includes digital printing equipment, art galleries, a makerspace, advanced manufacturing space and a center for fast prototyping as well as textile creation. The building provides more than 35,000 additional square feet to the College's fashion and art and digital media programs. Marist College invested $26 million in the project.
Marist College President David Yellen said, "Marist greatly appreciates the state's support of this project. This new facility will be instrumental in educating the fashion and arts leaders of tomorrow with cutting-edge technology to encourage innovation."
DASNY President & CEO Gerrard P. Bushell Ph.D. said, "New York's colleges are critical economic drivers and by administering the HeCap program, we help provide more educational opportunities for our next generation of leaders. DASNY is privileged to play a role in the merging of private investment with public dollars to help make the Mid-Hudson region an attractive destination for students, faculty and staff for years to come."
The Marist College Steel Plant received two grants through the Regional Council Capital Fund Program (RCCF), which provides funding for capital-based economic development initiatives intended to create or retain jobs; prevent, reduce or eliminate unemployment and underemployment; and/or increase business activity in a community or region. Capital grant funding from RCCF is available through the State's Regional Economic Development Council Initiative, which helps drive regional and local economic development across New York State in cooperation with 10 Regional Economic Development Councils.
Senator Sue Serino said, "Marist has long been a leader when it comes to innovative ways of connecting their students to businesses and economic development opportunities here in our community and the completion of this state-of-the-art project is just another way they are continuing to set the standard. This project is a great example of all that can be accomplished when the public and private sectors come together to make economic development a priority. I thank the Mid-Hudson Regional Economic Development Council for their work and for recognizing the significance of this project for our students and for our community."
Assembly Member Didi Barrett said, "The new Marist College Steel Plant is a boon for higher education in the Hudson Valley, offering a state-of-the-art home for the school's fashion and digital art and media programs. The new campus building will help attract talented young people to our region, as well as ensure local students can receive a top-notch education and put down roots here. I'll continue working with the governor and my Assembly colleagues to invest even more in our students and expand college affordability programs so that all our children can follow their college dreams."
About the Regional Economic Development Councils
The Regional Economic Development Council (REDC) initiative is a key component of Governor Cuomo's approach to State investment and economic development. In 2011, Governor Cuomo established 10 Regional Councils to develop long-term strategic plans for economic growth for their regions. The Councils are public-private partnerships made up of local experts and stakeholders from business, academia, local government, and non-governmental organizations. The Regional Councils have redefined the way New York invests in jobs and economic growth by putting in place a community-based, bottom up approach and establishing a competitive process for State resources.
After eight rounds of the REDC process, more than $6.1 billion has been awarded to more than 7,300 job creation and community development projects consistent with each region's strategic plans, projecting to create and retain more than 230,000 jobs. For more information on the Regional Councils, visit www.regionalcouncils.ny.gov.
About Empire State Development
Empire State Development (ESD) is New York's chief economic development agency (www.esd.ny.gov). The mission of ESD is to promote a vigorous and growing economy, encourage the creation of new job and economic opportunities, increase revenues to the State and its municipalities, and achieve stable and diversified local economies. Through the use of loans, grants, tax credits and other forms of financial assistance, ESD strives to enhance private business investment and growth to spur job creation and support prosperous communities across New York State. ESD is also the primary administrative agency overseeing Governor Cuomo's Regional Economic Development Councils and the marketing of "I LOVE NEW YORK," the State's iconic tourism brand. For more information on Regional Councils and Empire State Development, visit www.regionalcouncils.ny.gov and www.esd.ny.gov.