New York State Office of Alcoholism and Substance Abuse Services (OASAS)
New York State Office of Addiction Services and Supports (OASAS)
Fighting the 'Worst Drug Scourge'
New York State Office of Alcoholism and Substance Abuse Services (OASAS)
Enhanced support from The New York State Office of Addiction Services and Supports (OASAS) and DASNY provided Brenda D. with the opportunity to take advantage of educational and vocational programming at Addictions Care Center of Albany (ACCA) as she recovers from addiction. Brenda is a mother, and at the Care Center she can stay with her children.
"Mothers struggling with an addiction should be able to receive residential treatment and continue to parent," Brenda said. "ACCA's new women and children's community residence will provide that opportunity. We should not have to choose between the treatment we need and our children."
DASNY and OASAS partnered to build the Addiction Care Center, a 20-bed residential home that will expand access for women like Brenda, and their children.
"The demand for substance-use disorder treatment is growing dramatically and our goal is to help as many residents of the Capital Region obtain services as we possibly can," said Addiction Care Center of Albany Executive Director Keith W. Stack.
Other DASNY-OASAS projects follow a similar path of support.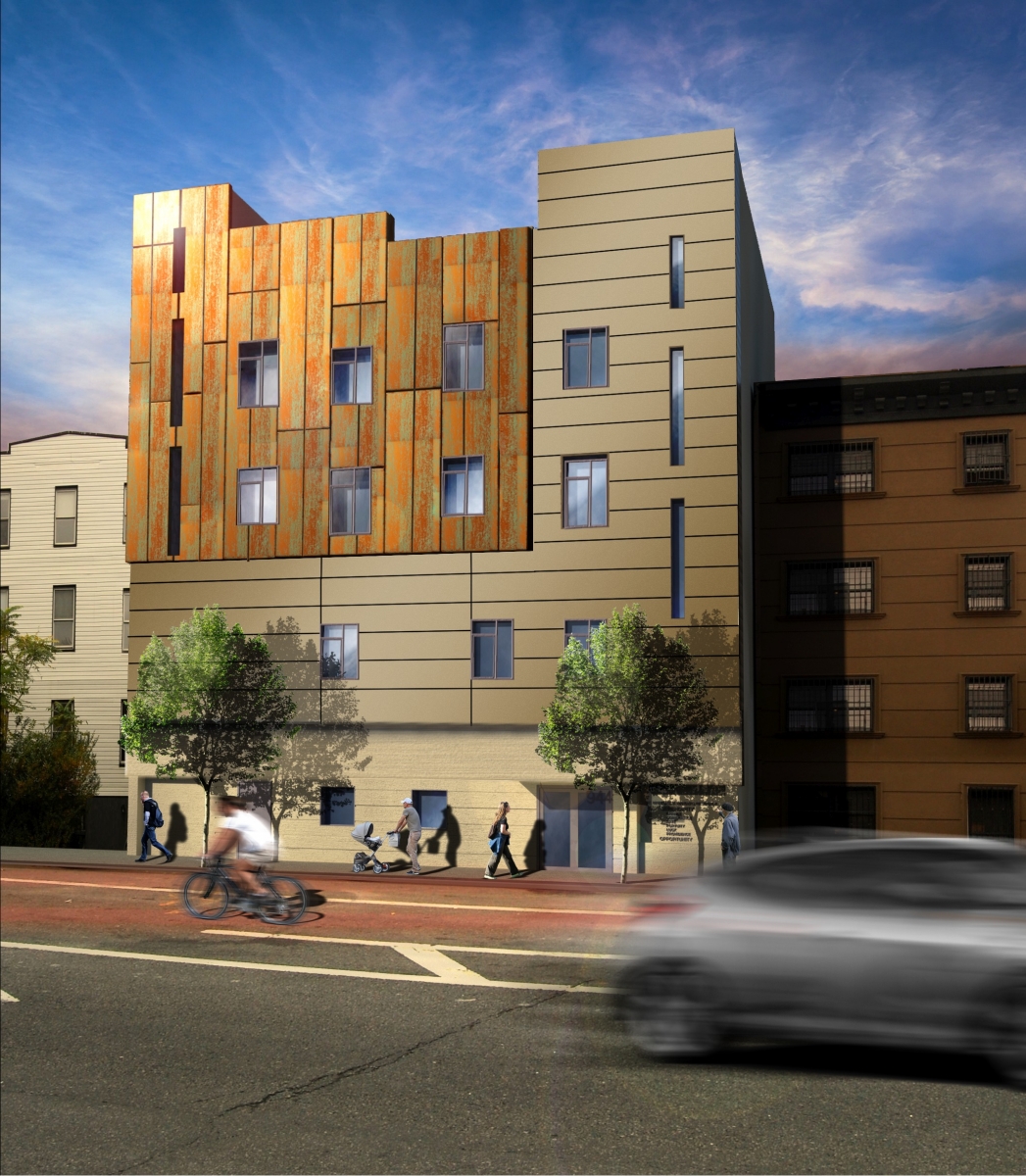 In September 2016, Fairview Recovery Services Inc. in Binghamton opened a facility that will offer treatment and accommodations for mother and child. It provides medically monitored withdrawal services, and individual counseling. The 18-bed, OASAS-certified center built by DASNY includes treatment programming areas, and clinical and recreational spaces.
"We know that addiction can harm not only the individual, but can also tear apart families," said Michele Napolitano, Executive Director of Fairview Recovery Services. "Mothers in recovery face many obstacles, the potential loss of their children being one of the most serious. But we've seen firsthand at Fairview that lives and relationships can be healed and obstacles can be overcome."
DASNY also oversaw the construction of "Serendipity II," a 40-bed facility for women suffering from addiction in Brooklyn's Bedford Stuyvesant neighborhood, which included the addition of a computer training lab, a beauty parlor and a medical exam room, among other features. A visitation station will help patients connect with their loved ones and vocational training will prepare them for life outside the facility.
Women suffering from addiction on Long Island have a refuge at the Residential Addiction Treatment Center in Brentwood. Ground was broken on the 25-bed center in November 2017. It will provide adult women in Suffolk and Nassau counties with tools for success once they leave, including family education, parenting and life skills classes, case management and mental health services, and crafts, yoga and meditation.
DASNY is providing construction management services for the center, which opened in the spring of 2018 and "will serve as a safe-haven for many Long Islanders who are struggling with addiction and will make a tremendous impact on thousands of lives," said Suffolk County Executive Steve Bellone.