J.P. West
Growing Capacity for Greater Inclusion
J.P. West
Like other MWBE and small firms, J.P. West was caught in a Catch-22 when it came to securing certain State contracts. The firm, led by President Eileen Frank, did not have the requisite experience to compete to be a broker of record for Commercial and General Excess Liability Insurance. And yet it could not get that experience without an opportunity.
In Fiscal 2017, DASNY responded to this Catch-22 for MWBE firms by studying the market and gaining a perspective from majority and MWBE firms alike. It then structured the request for proposals for a broker for its Commercial and General Excess Liability Insurance to effectuate a collaboration between an MWBE firm and a majority firm.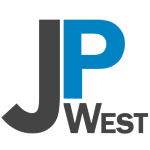 J.P. West was selected for the contract to serve as the broker-of-record and will take the lead. A majority firm will serve as its backup. J.P. West will gain the experience it needs to win other contracts in the future.
"We are incredibly excited for the opportunity DASNY has created as it continues to lead New York State and break through barriers," Frank said. "Emerging MWBE firms have historically been left out of the process and this is a major step in the right direction."
Growing MWBE capacity is central to DASNY's effort to reach New York State's 30 percent goal for MWBE participation on State contracts. By providing opportunities for MWBEs to take on larger roles in contracts, DASNY is helping lay the foundation for prosperous, inclusive communities that can better compete on the global stage. It is raising the long-term prospects of these firms that for too long have been sidelined by the U.S. economy.
For J.P. West and its team, the opportunity means overseeing DASNY's General Liability insurance program for construction projects by finding insurance carriers who will write policies with necessary limits. DASNY's insurance program also covers 53-million-square-feet of property for clients, including the City University of New York, the State University of New York, and the New York State Department of Health.
DASNY is finding other ways to help MWBEs grow their capacities as well. In February 2017, DASNY launched a surety bond training program for MWBE firms to help them grow into prime contractors. The Cayemitte Group was selected through a competitive Request for Proposal process to administer the program.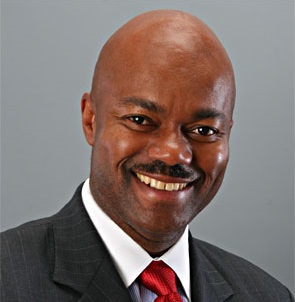 "A key component to the growth of an emerging contractor is his/her ability to secure appropriate bonding to execute a contract," said David Cayemitte, President and CEO of The Cayemitte Group. "All too often, the lack of access to bonding inhibits a contractor from moving to the next level of growth and opportunity."
To fix that, over the course of the 23-class program, 35 firms studied best business practices to help them access larger surety bond capacity, and larger roles in construction projects. Each firm was partnered with surety bond providers, including Travelers. Through the program, the firms learned how to operate their businesses more efficiently and maximize their ability to complete projects on time and on budget.
"Through education, DASNY is supporting these firms on their journeys to success as we build inclusive communities and make New York State a more attractive place for businesses and families to prosper," Former DASNY President & CEO Dr. Gerrard P. Bushell said.