Join DASNY at the Rochester Institute of Technology (RIT)
3:00-6:00 p.m. Louise Slaughter Hall, Center for Integrated Manufacturing Studies
Rochester, NY
Hear from DASNY President and CEO,
Gerrard P. Bushell Ph.D. Learn about upcoming bid opportunities and DASNY's design and construction pipeline in Western New York. Access DASNY leaders and network with consultants and contractors. 
(Include: Name, company, title, email, phone, MWBE status, firm type)

Register Now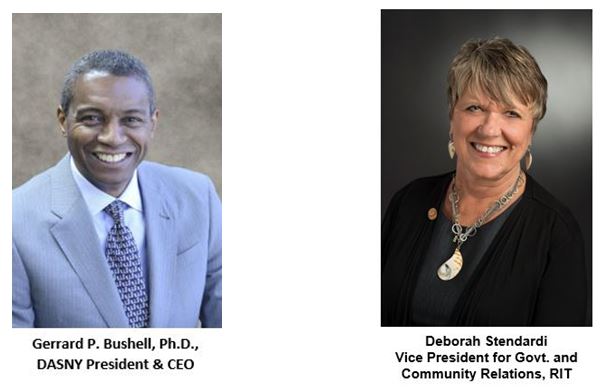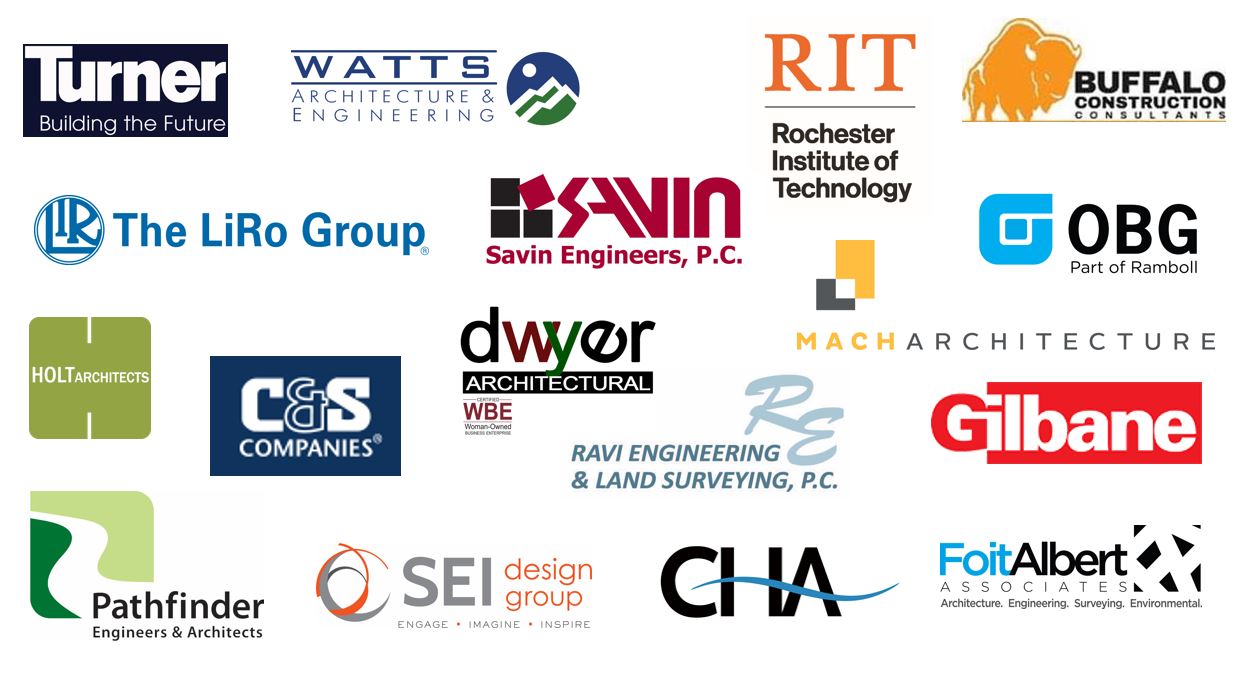 2:30 - 3:00 p.m.    Registration (Program will begin promptly at 3:00 p.m.)

3:00 - 3:30 p.m.    Welcome from DASNY President & CEO, Gerrard P. Bushell, Ph.D. and Deborah Stendardi, Vice President for Government & Community Relations, RIT 

3:30 - 4:30 p.m.    Panel Discussion: How to Do Business with DASNY

4:30 - 6:00 p.m     Informal Networking & Reception
Note: During the Reception, we will have a small exposition with local construction managers, contractors and architectural/engineering firms. Firms interested in participating as an exhibitor should e-mail [email protected]. 
The Center for Integrated Manufacturing Studies (CIMS) is housed in Louise Slaughter Hall which is located on the north-west side of the RIT campus (building #78, labeled SLA in section C-5 on the campus map). Parking will be in T lot and handicapped parking is available in J lot. To access the event location, proceed up the stairway located between Louise Slaughter Hall (SLA) and the Golisano Institute of Sustainability (SUS). The entrance will be directly in front of you across the courtyard. Directional signs will also be posted.
A DASNY employee will be available at the stairway to provide any additional assistance that you may need. Roadway directional signage will be posted along the route from the Jefferson Road entrances.
Please print this parking pass and place it on your dashboard for the event: RIT Parking Pass (this pass is mandatory for parking on campus)
View a map of the entire campus with labeled parking lots here: Parking Map
View a map of the area surrounding the exact RIT location, Louise Slaughter Hall, here: Campus Map