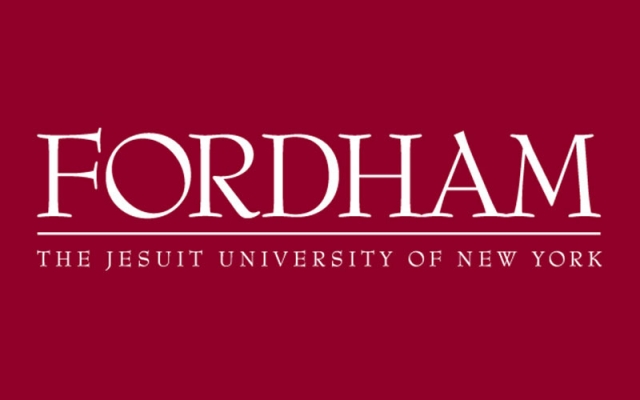 Students Will Enjoy New Dining Facilities, Ballroom and Meeting Space
Albany, NY - Reuben R. McDaniel, III, Acting President and CEO of the Dormitory Authority of the State of New York (DASNY), announced today Fordham University has issued $145.2 million in tax-exempt bonds through DASNY. Bond proceeds will go toward the modernization of the University's campus center located on the Rose Hill Campus in the Bronx.
"DASNY is pleased to provide Fordham University with low-cost financing to help them create warm and inviting spaces that will enable students to relax and feel at home," said Mr. McDaniel. "This modern campus center will foster collaboration and creativity and DASNY is proud to be a part of it."
Specifically, the bond proceeds will be used to finance a portion of Fordham's campus center project, which will entail the construction of a 71,000 square-foot, three-level, addition to the existing McGinley Center, the Rose Hill Gymnasium, and Lombardi Memorial Center.
Utilizing the new space, the Center will be transformed, enhancing quality of life offerings for students and the campus community with the addition of a ballroom and meeting facilities, lounges, administrative and information technology offices, student organization space, and fitness areas. New furniture and equipment will be installed throughout the Center.
Dining areas also will be reimagined and designed to incorporate separate stations where food is offered to accommodate dietary restrictions and give students the opportunity to see their food as it is prepared.
"The new campus center will be bigger, both literally and in concept, than its current incarnation," said Joseph M. McShane, S.J., President of Fordham. "The student experience is at the heart of the University. In caring for the whole person, we want Fordham to be a place where students can live, learn, study, celebrate, dine, play, and perhaps most of all, connect—with their peers and with the faculty and campus community."
The existing campus center resides on Fordham's original campus on 85 acres known as Rose Hill, adjacent to the New York Botanical Gardens in the Bronx. Located at the Rose Hill campus are Fordham College at Rose Hill, the Gabelli School Business, the School of Professional and Continuing Studies, the Graduate School of Arts and Sciences, and the Graduate School of Religion and Religious Education.
About Fordham University
Founded in 1841, Fordham is the Jesuit University of New York, offering exceptional education distinguished by the Jesuit tradition across nine schools. Fordham awards baccalaureate, graduate, and professional degrees to approximately 15,000 students from Fordham College at Rose Hill; Fordham College at Lincoln Center; the Gabelli School of Business (undergraduate and graduate); the School of Professional and Continuing Studies; the Graduate Schools of Arts and Sciences, Education, Religion and Religious Education, and Social Service; and the School of Law. The University has residential campuses in the Bronx and Manhattan; a campus in West Harrison, New York; the Louis Calder Center Biological Field Station in Armonk, New York; and the London Centre in the United Kingdom.
About DASNY
Founded in 1944, DASNY – the Dormitory Authority of the State of New York – is New York State's capital project development authority. It finances and constructs sustainable and resilient science, health and education institutions that help New York thrive. It is one of the largest issuers of tax-exempt bonds in the nation with an outstanding bond portfolio of approximately $56 billion as of December 31, 2019. DASNY is also a prolific public builder with a construction pipeline of more than 1,000 projects valued at approximately $7.7 billion as of December 31, 2019. To learn more about DASNY, visit www.dasny.org.