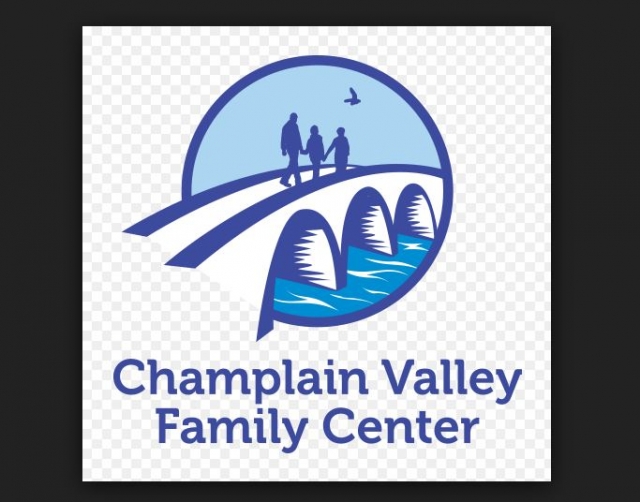 Facility in Schuyler Falls Will Have 18 Beds at the Site of Former Adirondack Residential Center
The New York State Office of Alcoholism and Substance Abuse Services (NYS OASAS) today announced the opening of the Champlain Valley Family Center Recovery Campus, a new residential detox and rehabilitation facility in Clinton County. The site, in Schuyler Falls, will have 18 withdrawal and stabilization beds, also referred to as detox beds, and will also provide residential treatment. This opening is part of Governor Cuomo's efforts to expand treatment and rehabilitation services in the North Country. The New York State Office of Alcoholism and Substance Abuse Services contributed approximately $3.5 million in capital funding for this project, and is providing $720,000 in annual funding to support operation of the facility.
"This new facility in Schuyler Falls will provide treatment and residential options for individuals in the area struggling with drug abuse,"said Lieutenant Governor Kathy Hochul, Co-Chair of the State Heroin and Opioid Abuse Task Force."The Champlain Valley Family Center Recovery Campus builds on our efforts to fund programs and services across the state to combat the opioid epidemic that continues to impact our communities. We are continuing to provide the services and resources New Yorkers need to live healthier and safer lives."
"The facility will provide critical resources and services to people seeking help for addiction," OASAS Commissioner Arlene González-Sánchez said. "With the opening of this new facility, more people in the North Country will be able to receive the help that they need, be connected to treatment, and get on the path towards a life of recovery."
Medically supervised withdrawal and stabilization programs offer medical assessment, information about recovery support, family treatment, clinical services, and medication to manage withdrawal symptoms. Detox programs are a short-term service designed to prepare and connect people to longer term treatment. The site will also offer residential treatment services, including counseling, skill-building and training, and recreational activities. The addition of these beds supports New York State's efforts to provide a full continuum of residential care for people suffering from addiction by incorporating the three essential elements of treatment: stabilization, rehabilitation, and re-integration.
The facility will be located at 516 Norrisville Road, Schuyler Falls, on the campus of the former Adirondack Residential Center. The building had been previously used by the State Office of Children and Family Services as a youth rehabilitation and conservation education center, on land under the jurisdiction of the Department of Environmental Conservation.
"DASNY is proud to team with OASAS to help build stronger, healthier communities throughout New York State," said DASNY President Dr. Gerrard P. Bushell. "From construction to design and purchasing, DASNY is pleased to aid in the creation of this new treatment facility and support the North Country in its fight against opioid addiction."
"Lives will be changed for the better at the new Champlain Valley Family Center Recovery Campus in Schuyler Falls," said Senator Betty Little. "This new facility fills a desperate need for detox in our region, the first step for many addicts on their journey to conquer addiction. I can't say enough good about Connie Wille and her team for their dedication and tireless hard work to make this a reality. Our OASAS Commissioner, Arlene González-Sánchez, understands that our needs in northern New York are unique but equally deserving as any place else in New York State. And DASNY has provided resources and expertise to create this environment where many will seek and find help. We're seeing a true team effort fulfilling a very important mission here."
"The opening of this facility is a huge victory for the recovery community of the North Country," said Assemblyman Billy Jones. "This new center for recovery will provide essential clinical services such as counseling, education and treatment to our loved ones, and neighbors, battling addiction and substance use disorder.I have been grateful to work closely with the CVFC on a number of community projects, including this one; as they have remained devoted to providing resources to every individual in need.This is truly a great step forward."
New Yorkers struggling with an addiction, or whose loved ones are struggling, can find help and hope by calling the state's toll-free, 24-hour, 7-day-a-week HOPEline at 1-877-8-HOPENY (1-877-846-7369) or by texting HOPENY (Short Code 467369).
Available addiction treatment including crisis/detox, inpatient, community residence, or outpatient care can be found using the NYS OASAS Treatment Availability Dashboard at FindAddictionTreatment.ny.govor through the NYS OASAS website. Visit CombatAddiction.ny.gov to learn more about the warning signs of addiction, review information on how to get help, and access resources on how to facilitate conversations with loved ones and communities about addiction. For tools to use in talking to a young person about preventing alcohol or drug use, visit the state's Talk2Prevent website.