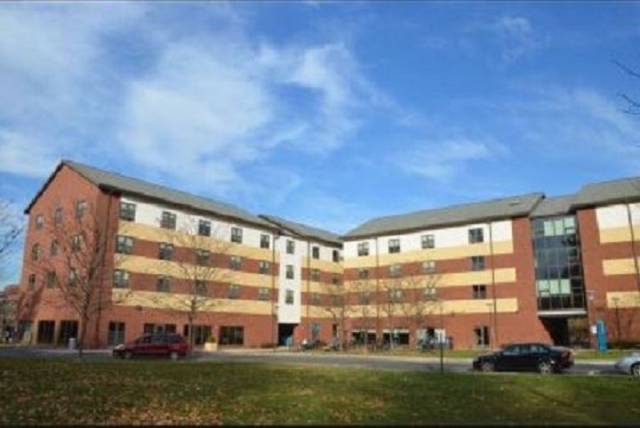 DASNY and SUNY Partner on More Than $31 Million in Facility Upgrades Across the State
Albany, NY – Gerrard P. Bushell, Ph, D., President & CEO of the Dormitory Authority of the State of New York (DASNY), announced today more than $8.9 million in upgrades have been completed at SUNY Purchase College and SUNY Delhi. The work is part of approximately $31 million in upgrades to SUNY campuses throughout New York State that was completed by DASNY during the summer months – ready in time for students to begin the fall semester.
The projects were financed through DASNY's SUNY Dormitory Facilities Program, which issues low-cost, tax-exempt bonds supported by student residence hall fees.
"DASNY is proud to partner with SUNY and deliver renovations that will ensure students have a safe and comfortable environment in which to live, learn and grow," said Dr. Bushell. "By modernizing facilities, we build strong foundations for our next generation of leaders to learn and innovate, as well as provide an economic boost to the State." 
At SUNY Purchase College, $6.5 million in upgrades included major bathroom renovations in Outback and Big Haus residence halls. In addition, lounges in the Big Haus residence hall were fitted with a water-bottle fill station to minimize plastic bottle waste.
At Fort Awesome residence hall, the second phase of exterior masonry repairs were completed and new pathways in the center quad of Building 45 were constructed in compliance with the American with Disabilities Act (ADA).
At SUNY Delhi, $2.4 million in upgrades went to various projects, including the replacement of the roof at O'Connor Hall. In addition, Gerry Hall received a new Hydronic Heating Plant, an improved system that will enable heat to be delivered precisely when and where it is needed. This upgrade includes the installation of three hot water heaters and a new building automation controls system.
Russell Hall also had its heating system upgraded with the installation of a new building automation controls system. Various heating, ventilation, and air conditioning (HVAC) and electrical upgrades were also completed to ensure safe and healthy building conditions are achieved with respect to temperature and humidity, using fresh air from outdoors.
SUNY Chancellor Kristina M. Johnson said, "With 40 percent of state buildings under our ownership, SUNY has a significant footprint in New York State, and therefore a sizeable opportunity to build on energy sustainability. We are thankful for DASNY's partnership to retrofit our facilities to be more energy efficient, while at the same time providing a safe and healthy environment for our students."
Elizabeth Robertson, Director of Government Relations and Strategic Projects, SUNY Purchase said, "DASNY continues to provide quality work and support for the college as it tackles critical maintenance projects that are vital to its infrastructure and its community."
John Padovani, Assistant Vice President for Student Life at SUNY Delhi said, "Funding through DASNY has helped support an ambitious residence hall capital improvement program for our residence halls. From critical maintenance to aesthetic improvements to new technology, SUNY Delhi is committed to improving and maintaining our residence halls to best serve our students."