City University of New York (CUNY)
City University of New York (CUNY)
Medgar Evers College, Charles Evans Inniss Memorial Library
City University of New York (CUNY)
For decades, DASNY has worked with CUNY to expand and grow Medgar Evers College.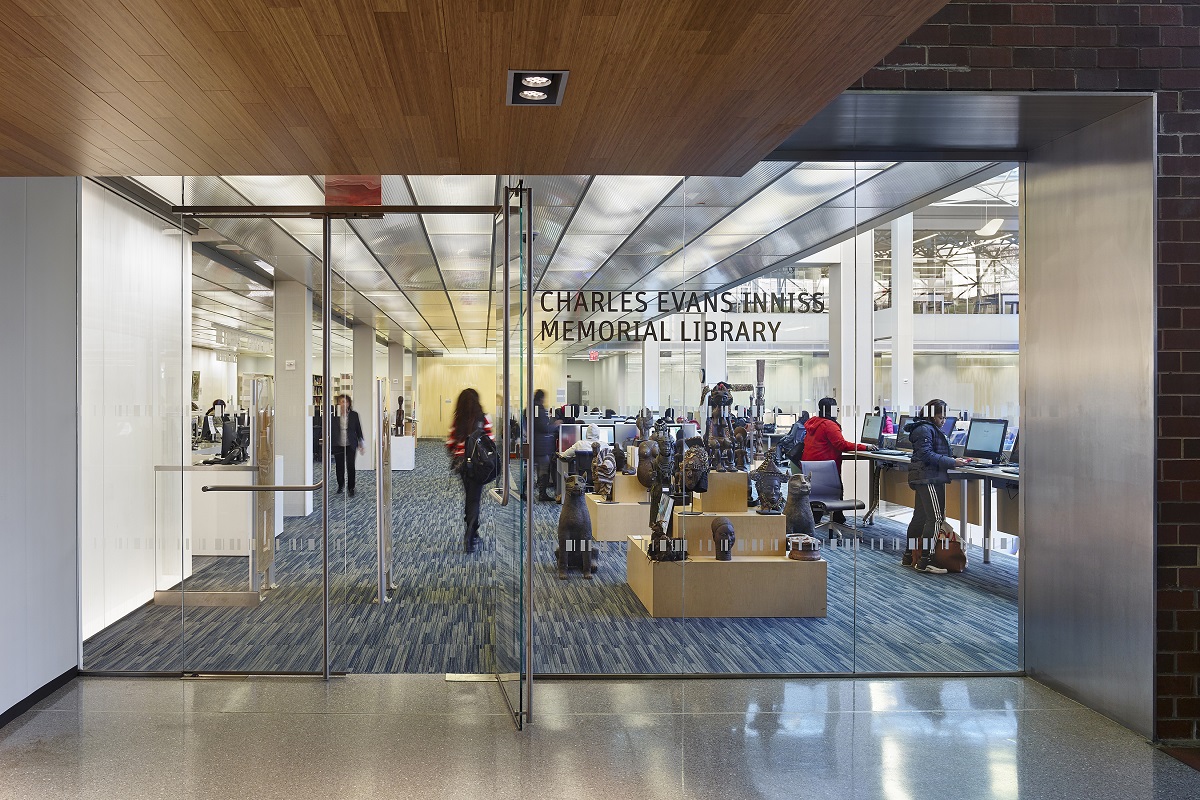 Our diverse work at the college has ranged from complex renovations and expansions of academic buildings to smaller mechanical, electrical, heating and cooling system upgrades.
We have replaced roofs, security and fire systems, helped develop a new campus master keying system, created a Caribbean Cultural Center and used our knowledge to integrate energy efficiency into all of our work. The Charles Evans Inniss Memorial Library project included the upgrade and expansion of the existing library and the addition of a new Welcome Center.
With DASNY's management, the mechanical, electrical, plumbing, fire safety protection and security systems were all upgraded with integrated building controls. The new library not only provides students with valuable print and electronic resources, it also provides the Brooklyn residents who live near and/or work at the college with a state-of-the-art environment equipped with the latest technology in which to learn.