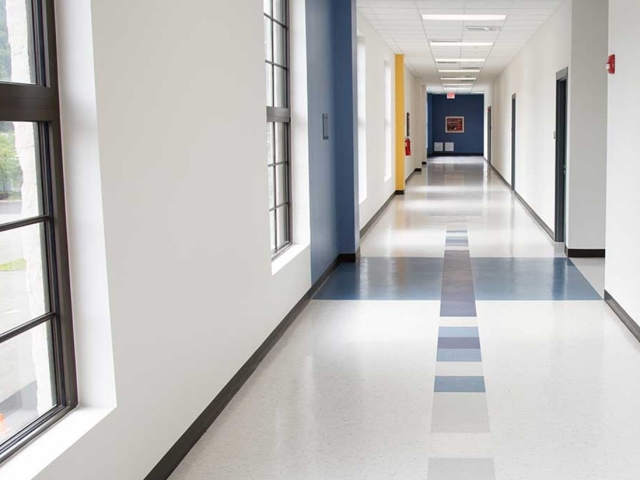 Dutchess South Campus
Dutchess Community College
Services: Interior Design
Dutchess Community College (DCC) relocated its south campus in Wappingers Falls to a 47,000-square-foot state-of-the-art facility in Fishkill.
The new facility has a versatile and fully equipped biology lab and a designated computer lab for course work in cybersecurity and related classes. It also has smart classrooms with air media to allow easy connection for teachers to share lessons and for students to share class presentations.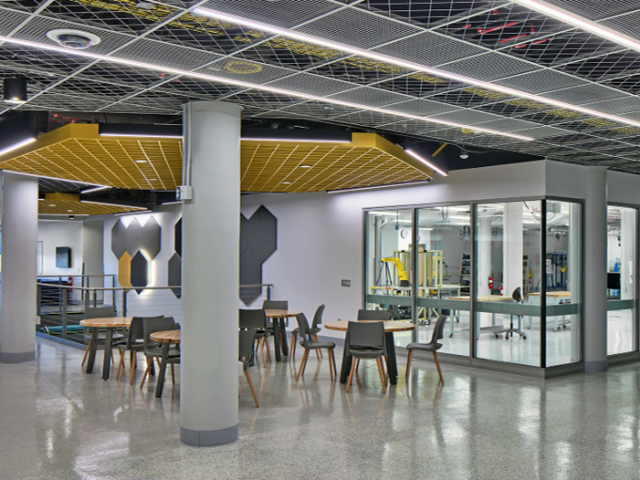 Finger Lakes – Workforce Development Center (FWD)
Monroe Community College
Services: Interior Design | Purchasing
Located at Monroe Community College's (MCC) downtown campus this state-of-the-art facility offers accelerated training programs for over 2,500 students in high-demand careers in advanced manufacturing, information technology, and various apprenticeship programs.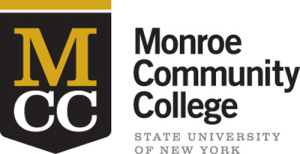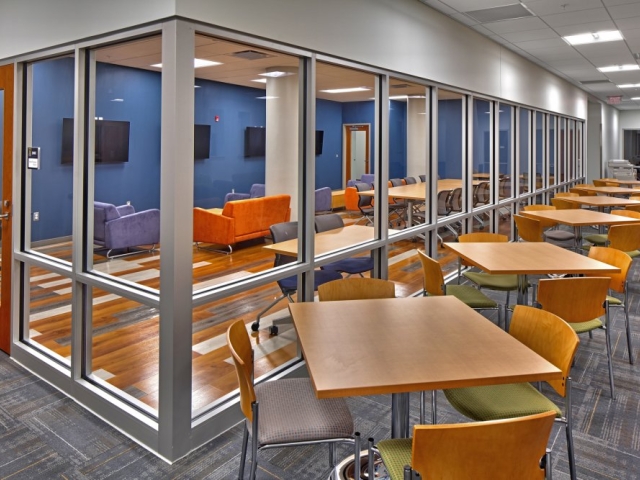 New Downtown Campus
Monroe Community College
Services: Interior Design | Purchasing
A new downtown campus has been a vision of Monroe Community College (MCC) Damon Campus for over 20 years. The property was previously owned by Eastman Kodak Company, once Rochester's largest employer. DASNY's purchasing and interior design teams completed the project under budget by an estimated $1 million, with an MWBE utilization rate of more than 50 percent.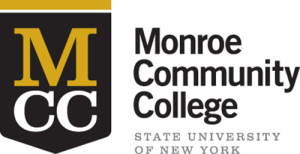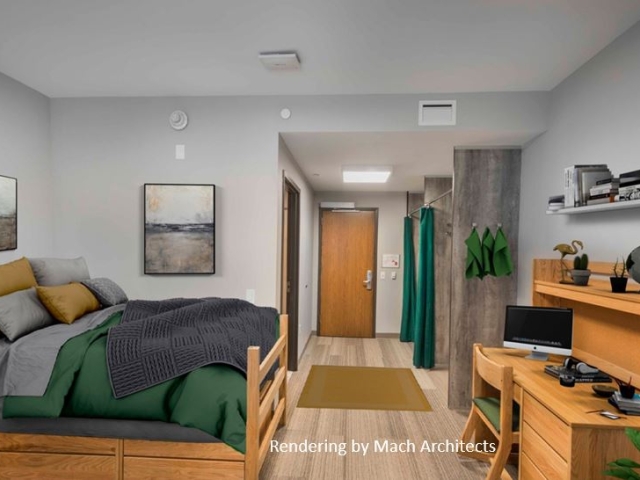 Eagle Residence Hall
SUNY College at Brockport
Services: Interior Design | Purchasing
Eagle Hall is a 263 bed residence hall that includes living spaces designed with the needs of today's student in mind. The spaces foster collaborative study and student learning through the incorporation of a smart classroom, multi-purpose room, lounges, and kitchens on each floor.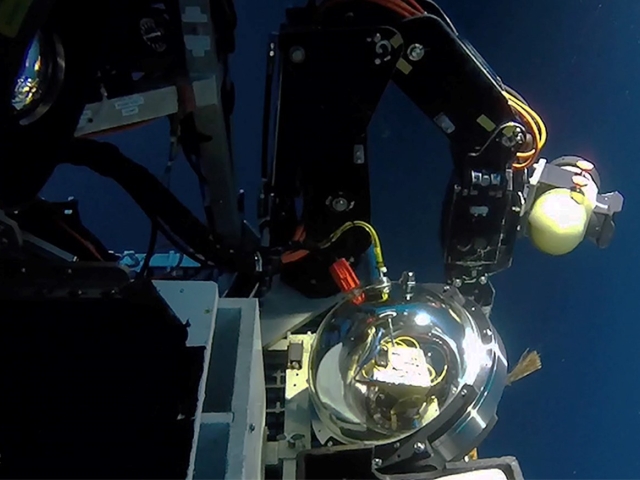 Underwater Camera
CUNY Baruch College
Services: Purchasing
Jellyfish aren't something that normally comes to mind when you think about DASNY. That may very well change with a discovery made by Dr. David Gruber, Professor of Biology at City University of New York's Baruch College. Using underwater camera equipment procured by DASNY's purchasing team, Dr. Gruber's team of deep-sea researchers, including Dr. Brennan Phillips of the University of Rhode Island, captured underwater images of a rarely seen Deepstaria jellyfish off the coast of Mexico. The discovery was the culmination of three years of diligent expedition in the eastern Pacific.

CUNY's Graduate Research Technology Initiative (GRTI) is used for the acquisition of equipment for new and ongoing scientific and technology-driven research in diverse disciplines at CUNY. The program is an important initiative for the CUNY faculty. Every year, more than 80 distinct faculty research projects receive equipment purchased by DASNY using GRTI funds. Since the programs inception in 1993, the GRTI program has provided researchers more than $115 million in funding.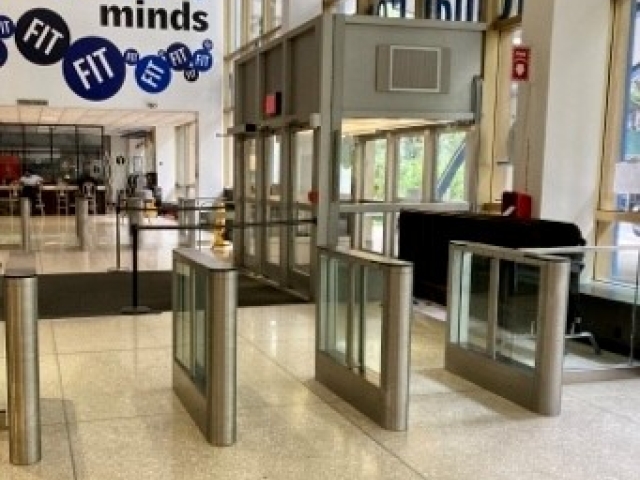 State-of-the-Art Turnstiles
Fashion Institute of Technology
Services: Purchasing
DASNY's purchasing team procured state-of-the-art turnstiles to allow the secure flow of students, faculty, and visitor's into SUNY Fashion Institute of Technology's Marvin Feldman Center.