State University of New York (SUNY)
SUNY Oswego
Oswego, Waterbury Residence Hall
State University of New York (SUNY)
DASNY Combines Sustainability with Community at SUNY Oswego
SUNY Oswego's $11.5 million renovation of Waterbury Hall is giving new meaning to campus life with energy-efficient community spaces for the 224 students who live there.
As sunlight floods the lake-view rooms at Waterbury Hall, lighting automatically dims to conserve energy. Bright and airy spaces allow students to congregate, study and interact.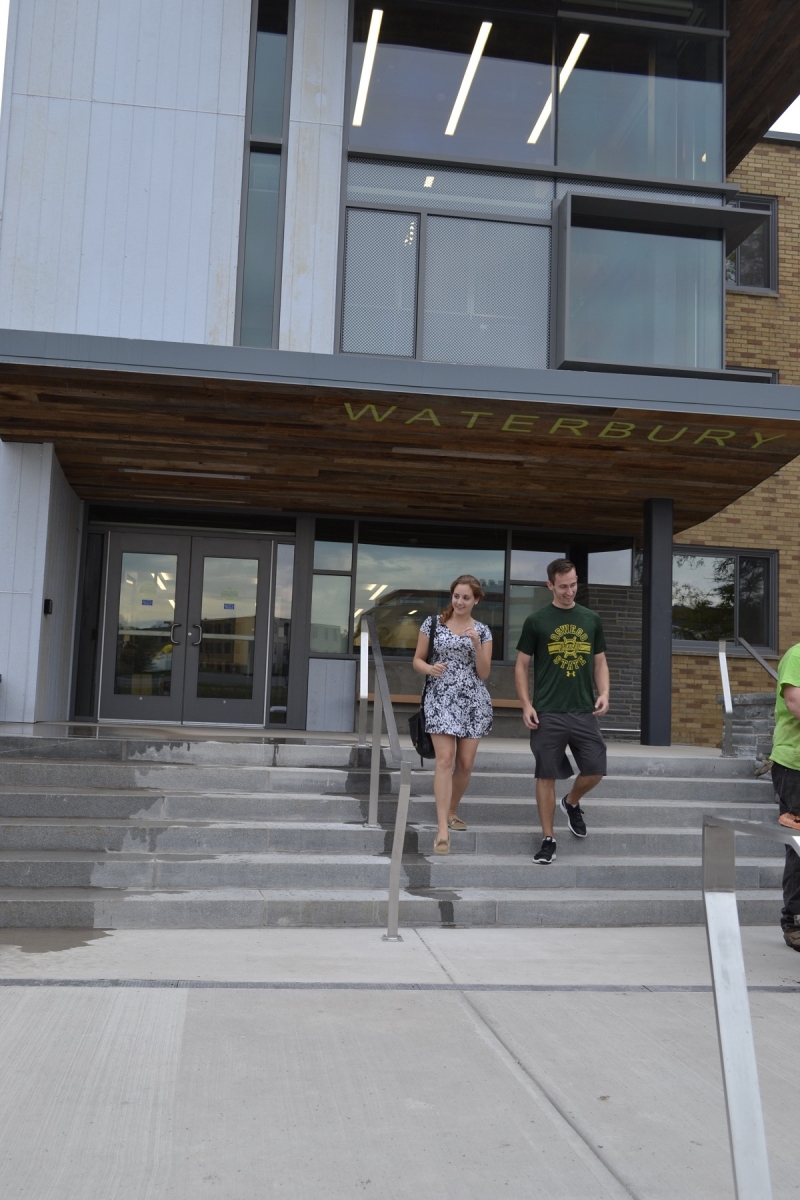 The sustainable renovation included:
sorting construction waste
reclaiming refrigerants from drinking fountains
reusing existing stone
optimizing natural light
integrating timed, low-energy LED lights
"Waterbury Hall is much more than just a residence hall. It is a home away from home, a family," said Tamika Austin, Resident Hall Director. "It's clear from recent renovations; DASNY understands the importance of community and our environment. Thanks to DASNY, students flock to Waterbury Hall and are proud to call the space home."
The sustainable design focuses on community interactions and creates interactive spaces, said Daniel Jackson, Resident Assistant.
"I can come here to play Ping-Pong or pool, watch a movie in the lounge or just relax with friends," Jackson said. "To me, this is like a breath of fresh air after a long day of learning."