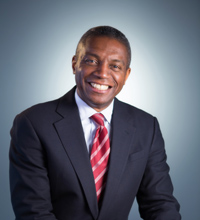 Gerrard P. Bushell
Dr. Gerrard P. Bushell brings a wealth of experience from business, government, and labor. He combines experience as a major financier of infrastructure projects, and senior advisor raising capital. He was appointed President & CEO of DASNY in 2015 by Governor Andrew M. Cuomo. He leads the nation's top issuer of infrastructure financing, and infrastructure project management; successfully executing on New York State's MWBE goals of 30%. Under Dr. Bushell's leadership, DASNY has issued approximately $38.5 billion of municipal debt for public and private infrastructure projects across New York State for higher education, health services, science + technology, and government + justice clients. DASNY is a builder with a construction portfolio valued at more than $6 billion.
Dr. Bushell came to DASNY as an accomplished investment advisor where he counseled leading institutional investors and raised private and public investment strategies. He was a senior sales and client officer supporting investment solutions for Alcentra and Insight at BNY Mellon, Director in the Client Partner Group at KKR, Managing Director at Arden Asset Management, and the Head of Institutional Sales at the Legg Mason affiliate, ClearBridge Advisors, formerly Citi Asset management. A graduate of Columbia University in both the College and Graduate School of Arts and Sciences, Dr. Bushell received a B.A., M.A., and Ph.D. in Urban Political Economy from the Department of Political Science. In New York City: (212) 273-5150 In Albany: (518) 257-3180
---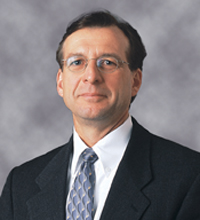 Michael T. Corrigan
Michael T. Corrigan is the Vice President of DASNY, and assists the President in the administration and operation of DASNY. Mr. Corrigan came to DASNY in 1995 as Budget Director, and served as Deputy Chief Financial Officer from 2000 until 2003. He began his government service career in 1983 as a budget analyst for Rensselaer County and served as the County's Budget Director from 1986 to 1995. Immediately before coming to DASNY, he served as the appointed Rensselaer County Executive for a short period. Mr. Corrigan holds a B.A. in Economics from the State University of New York at Plattsburgh and a M.A. in Business Administration from the University of Massachusetts. In Albany: (518) 257-3192
---
Kimberly J. Nadeau
Kimberly J. Nadeau, CPA, J.D. is the Chief Financial Officer and Treasurer of DASNY. As Chief Financial Officer and Treasurer, Ms. Nadeau is responsible for supervising DASNY's investment program, general accounting, accounts payable, accounts receivable, financial reporting functions, budget, payroll, and insurance, as well as the development and implementation of financial policies, financial management systems and internal controls for financial reporting. She previously was Vice President-Accounting and Controller for US Light Energy. Prior to that she was Vice President-Accounting and Controller for CH Energy Group, Inc. and held various positions culminating in a director level position at Northeast Utilities. Ms. Nadeau also held various positions with increasing responsibility at Coopers & Lybrand LLP. She holds a B.S. in Accounting, a Master of Business Administration with a concentration in Management and a Juris Doctor degree from the University of Connecticut. She is licensed to practice law in New York and Connecticut. In Albany: (518) 257-3562
---
Michael E. Cusack
Michael E. Cusack is General Counsel to DASNY. Mr. Cusack is responsible for all legal services including legislation, litigation, contract matters, and the legal aspects of all DASNY financings. He is licensed to practice law in the State of New York and the Commonwealth of Massachusetts, as well as the United States District Court for the Northern District of New York. Mr. Cusack has over twenty years of combined legal experience, including management of an in-house legal department and external counsel teams (and budgets) across a five-state region. He most recently served as of counsel to the Albany, New York law firm of Young/Sommer, LLC, where his practice included representation of upstate New York municipalities, telecommunications service providers in the siting of public utility/personal wireless service facilities and other private sector clients. He holds a Bachelor of Science degree from Siena College and a Juris Doctor degree from Albany Law School of Union University. In Albany: (518) 257-3120
---
Portia Lee
Portia Lee is the Managing Director of Public Finance and Portfolio Monitoring. She is responsible for supervising and directing DASNY bond issuance in the capital markets, implementing and overseeing financing programs, overseeing DASNY's compliance with continuing disclosure requirements and monitoring the financial condition of existing DASNY clients. Ms. Lee previously served as Senior Investment Officer at the New York State Comptroller's Office where she was responsible for assisting in the administration of the long-term fixed income portfolio of the New York State Common Retirement Fund, as well as the short-term portfolio and the Securities Lending Program. From 1995 to 2005, Ms. Lee worked at Moody's Investors Service where she most recently served as Vice President and Senior Credit Officer in the Public Finance Housing Group. She holds a B.A. from the State University of New York at Albany. In Albany: (518) 257-3362
---
Stephen D. Curro, P. E.
Stephen D. Curro, P.E. is the Managing Director of Construction. Mr. Curro is responsible for DASNY's construction groups, including design, project management, resource acquisition, contract administration, interior design, and engineering, as well as other technical services. Mr. Curro joined DASNY in 2001 as Director of Technical Services, and most recently served as Director of Construction Support Services. He is a registered Professional Engineer in New York and has worked in the construction industry for more than 30 years. He holds a B.S. in Civil Engineering from the University of Rhode Island, a Master of Engineering in Structural Engineering from Rensselaer Polytechnic Institute and a Master of Business Administration from Rensselaer Polytechnic Institute's Lally School of Management. In Albany: (518) 257-3271
---

Caroline V. Griffin
Caroline V. Griffin is the Chief of Staff of DASNY. She is responsible for overseeing intergovernmental relations and managing the Communications & Marketing Department, as well as coordinating policy and operations across DASNY's multiple business lines. Ms. Griffin most recently served as the Director of Intergovernmental Affairs for Governor Andrew M. Cuomo where she worked as the Governor's liaison with federal, state and local elected officials and managed staff serving in various capacities in the Governor's Office. Prior to that she served as the Assistant Executive Deputy Secretary for Governor Andrew M. Cuomo overseeing the operations staff and Assistant Secretary for Intergovernmental Affairs for both Governor David A. Paterson and Governor Eliot Spitzer. She holds a B.A. in Communications from Boston College. In Albany: (518) 257-3661
---
Paul G. Koopman
Paul G. Koopman is Managing Director of Executive Initiatives of DASNY. Mr. Koopman works closely with executive staff on policy development, enterprise risk management, and strategic planning. Mr. Koopman joined DASNY in 1995 managing the Accounts Payable and Banking Investment Units, and most recently served as Managing Senior Director of Construction. In this capacity, Paul served as the primary relationship manager for some of DASNY's largest clients. His career in public service began in 1985 with the NYS Division of the Budget, and then continued as Chief Budget Analyst for the New York State Facilities Development Corporation. A graduate of the Rockefeller College of Public Affairs, he holds a Master of Arts degree in Public Administration with a Public Finance concentration, and a B.A. in Political Science from the State University of New York, the University at Albany. In Albany: (518) 257-3343