Property Highlights:
This idyllic brick building in Allentown Historic district known to be the cultural center of downtown Buffalo. Centered along Allen Street, it is defined by historic buildings with artisan shops, galleries, trendy restaurants/bars, with upper-level apartments. The property is approximately 3,890 sf (above ground) and resides on rectangular lot of approximately 7,350 square feet with about 50 feet of road frontage. There is a shared paved driveway with approximately 5 private parking spaces. Currently used as an office space by the owner and was converted from residential use.
Floor Plans    Site Survey    Additional Information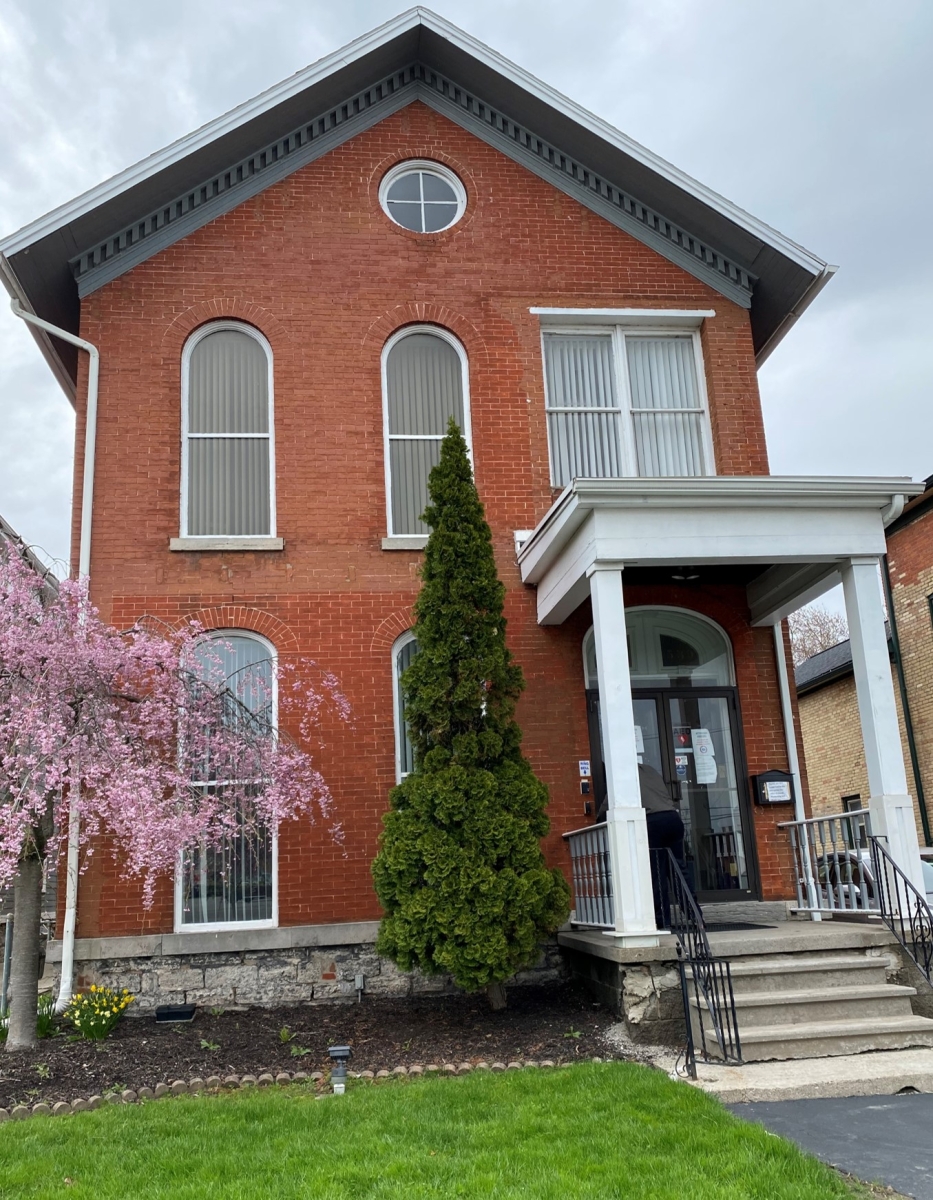 All Bids must be sealed and submitted to the address provided below:

Dormitory Authority for the State of New York (DASNY)
Real Property Unit/Construction Division
515 Broadway, 5th Floor 
Albany, NY 12207

Submit all questions to: [email protected] | (518)257-3766
Additional property details:
Owner: Dormitory Authority of the State of New York
Lot Dimensions: 50' x 147' (7,350 sf)
Tax ID Number: 100.70-3-13
Gross Building area (above ground): 3,870 square feet (2,048 on the first floor)
Year Built: approx. 1900
Full unfinished basement
Construction: Wood Frame and Brick, poured concrete slab with stone foundation walls
Roof Covering: Pitched Asphalt Shingle and rubber EPDM membrane on a small flat area. Replaced in 2020.
Windows: Double hung and appear to be original
Heating and Cooling: 2-Forced Hot Air Furnaces with exterior condensors-3 years old
Utilities: Natural gas, electric, public water and sewer
Floor Covering: Hardwood, laminate, commercial grade carpeting.
Walls: Mixture of sheet rock and lap and plaster.
Zoning: The City of Buffalo Green Code identifies the subject is zoned "N-2E". N-2E; Mixed-use Edge Zone
Permitted Uses:
Multiple Dwellings

Bed & Breakfast, Daycare, Group Home

Carriage House

Civic Building

Commercial Block

Shopfront House

Stacked Units
Real Estate Taxes: Currently Tax-Exempt 

As-is sale Conditions: Property will be sold as-is without any warranty, expressed or implied regarding the presence of any potential structural, mechanical, plumbing, electrical, or any defects.
Known Easements: Shared Driveway with the neighboring parcel, although the driveway resides on the subject property. Typical Utility easements may also apply.
Co-operating Broker Compensation: Compensation is offered to a Licensed Real Estate Broker at 2% of the Net Agreed to Purchase Price.
 
***Property details are provided for general information purpose only. Prospective buyers are urged to obtain professional advice, prior to the public sale, in order to assess the site's potential, building, structural, and mechanical components and condition, and compliance with health and building codes, for any planned use of the property. This information is believed to be accurate but not guaranteed.